Friday, January 28, 2005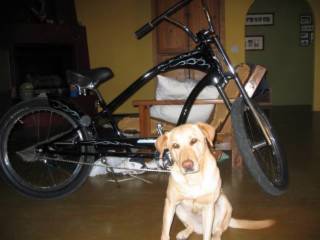 Thought you may be missing the bike. And maybe your useless dog. I am afraid to say she seems to NOT be getting smarter as we had hoped. Still fails at getting out of the blanket in a reasonable amount of time and doesn't really do much of anything very well. Other un-smart household being must take a shower and go to work now.
Sunday, January 23, 2005
Hi everyone from Yakima, Washington.

It's 33 degrees right now and I can't see farther than 50 feet because of the fog. Boy is this fun!

It looks like I'm going to be traveling for most of the good weather this spring. The best time to be in Tucson seems like the best times to travel for work I guess.